Businesses I Use

www.cpugold.com
Founded in 1991 and headquartered in Nampa, Idaho, Computer STOP, Inc. provides their clients in Treasure Valley with complete technology consulting expertise. They offer a wide range of products, processes and services to support your company's business needs. They understand that getting your product, technology or service to market is critical to your company's success. They use industry standard methodologies to bring you innovative, reliable, cost effective and time-saving solutions. Using the full range of their consulting and implementation skills, they provide a total business solution, tailored to your company's needs.
---
Boise Dryer Vent Cleaning
Were you aware that dirty dryer vents are the number one cause of all home fires? The Consumer Product Safety Commission estimates that there are over 15,000 fires every year here in the U.S. that are directly attributed to clogged dryer vents! Boise Dryer Vent Cleaning will clean your vent at an affordable price. They can be reached at 208-713-1581 or on line at boisedryerventcleaning.com
---
Canyon County
The complete on line guide to the Canyon County area, with accommodation, real estate, business and local information.
---
Boise
The complete on line guide to the Boise area, with accommodation, real estate, business and local information.
---
NewHomeMarketplace.com
NewHomeMarketplace.com is your one source for searching new homes in the Treasure Valley.
You can search hundreds of homes all in one place, get information about local home builders, and find resources about Boise, Idaho.
---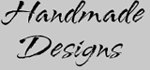 Handmade Designs
Handmade Designs creates custom websites using the strictest web coding standards available. Comprehensive hosting, domain, and email services are also provided. For more information visit www.handmadedesigns.com.